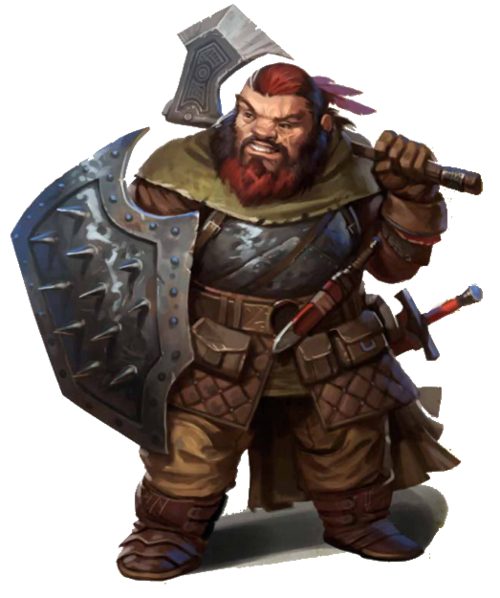 Bold and hardy, dwarves are known as skilled warriors, miners, and workers of stone and metal. Though they stand well under 5 feet tall, dwarves are so broad and compact that they can weigh as much as a human standing nearly two feet taller.
Race Bonus

Bonus on all 2-handed axes: Provided the dwarf is not polymorphed, it deals an additional percentage of damage with each hit.
StoneForm: By invoking this power the dwarf strengthens his defenses against the elements by 3 points, 30 armor points and 10 str points for 120 seconds. (Attention the hit will lower your hunger points).
Note: Dwarves cannot use BOWS AND LANCES.
Physical characteristics
| | |
| --- | --- |
| Stats | Maximum value |
| STR | 150 |
| INT | 60 |
| DEX | 120 |
* The sum of the Stats cannot exceed 280 points.
Where to get the race
Work in progress...