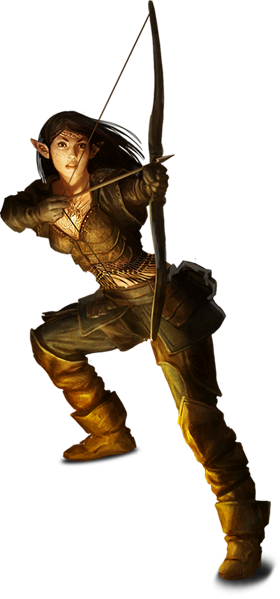 Elf are the first race in the world of Ultima Online Italia Reborn.
They are the most versatile of its kind and allow you to create many game choices.
They have intelligence and dexterity above the norm, making them slightly more fragile than their constitution, but these malus compensate themselves with the bonuses, balancing themselves.
Many Elves masters of magical arts use ranged weapons, avoiding melee, deadly for them if it happens.
Consequently it is the best race for those who want to remain unclassified and therefore not suffer heavy restrictions.
Race Bonus
Natural Spell: Increases both the Strength (+15 POINTS) and the Intelligence (+15 POINTS)of the Druid, once used you will be completely exhausted and will have to refresh to be able to perform it again.
To activate this skill use the following command: [NaturalSpell

To activate this ability, the elf must be of the druid class and not be polymorph.

THE SKILL HAS A DURATION OF 240 SECONDS
Elf has increased resistance to fire and energy damage.
Physical characteristics
| | |
| --- | --- |
| Stats | Maximum value |
| STR | 105 |
| INT | 135 |
| DEX | 140 |
* The sum of the Stats cannot exceed 280 points.
Where to get the race
You have to go to Yew and go at the coordinates: Est 697 | North 839